About Weaver Quarter Horses
The Working Lines | Stan Weaver Quarter Horses
By Larry Thornton, Working Horse Magazine
When the American Quarter Horse Association was formed in 1940, some notable horsemen came together to create a breed registry for the Steel Dust horses that represented a distinct type of horse. The original meeting took place at the home of Anne Burnett Tandy and her husband, James Goodwin Hall. Some of the major players at that meeting were Robert Denhardt, George Clegg, Jack Hutchins, Robert J. Kleberg Jr., W. B. Warren, and Jim Minnick. They were all actively involved in ranching as a business, except Denhardt, who traveled throughout the country gathering information that set the foundation of the breed. Many of his visits were to ranches that raised horses for ranch use, and they also made them available for sale to the public.
Weaver Ranch inducted into Montana Pro Rodeo Hall and Wall of Fame
By Connlee Gray
The Weaver Ranch in Big Sandy has been inducted into the Montana Pro Rodeo Hall and Wall of Fame (MPRHWF) as one of the state's Great Montana Ranches.
The MPRHWF banquet at the Billings Hotel and Convention Center, originally scheduled for Jan. 30, 2021 has been postponed to Oct. 2, 2021 due to COVID-19. Every year, the MPRHWF recognizes cowboys and cowgirls around the state under the following categories: Lifetime Achievement, Great Montana Sportscaster, Great Montana Veterinarian, Great Montana Western Store, Great Montana Horse Trainer, Lady of the West, Great Montana Ranches, Great Montana Families, Legends, Western Heritage, Great Montana Farrier and Great Livestock Auctions.
2019/ 2020 AQHA Executive Committee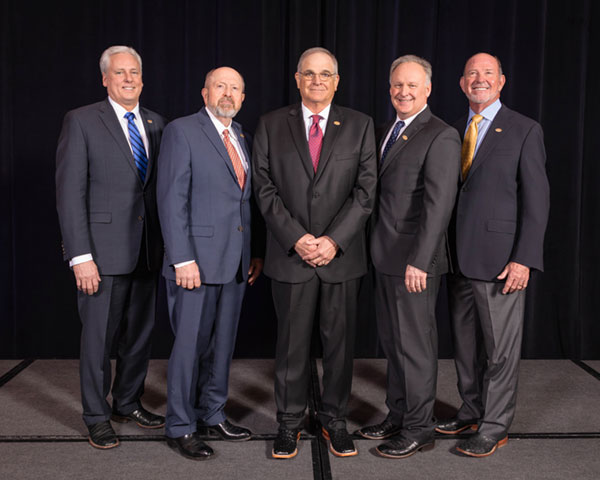 From left: Member Dr. Scott Myers, First Vice President F.E. "Butch" Wise, President Stan Weaver, Second Vice President Norman Luba and Member Kenneth Banks.
Hi-Line Living - Weaver takes the reins at AQHA
story and photos by Havre Daily News/ Pam Burke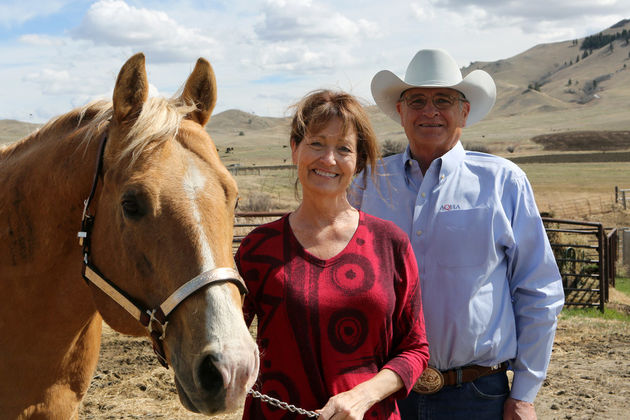 Big Sandy rancher and horse breeder Stan Weaver always wanted to have a production sale, but he never dreamed that his annual sales would lead to him taking the helm of the world's largest horse breed registry and membership organization.
Weaver, who has already served four years on the American Quarter Horse Association executive committee, was appointed committee president during the organization's annual meeting in March. Ironically, though, even at the helm of an organization with an international scope, it's likely he won't travel to as many continents as the quarter horses he's sold have reached.
"Never in my wildest dreams did I think it would do what it's done," Weaver said about the popularity of his ranch's annual horse sale and how it influenced his appointment to the AQHA executive committee.
Cowboy Tales - The Importance of a Brand
2004 Cowboy Artists of America Sale & Exhibition Chairman Steve Todd understands the importance of a brand. His two quarter horse fillies bear the XA brand, which has been used by the famous Weaver Ranch since 1888. "If you have been putting your brand on horses and cattle for over 100 years, then you must be doing something right," says Todd. "The Weaver brand stands for something -quality, versatile, well-bred, usin' kind of horses that trace back to the original sires of the quarter horse breed."
Celebrating 130 years - Weaver Quarter Horses
William to Stan... the Weaver Family Story
The Weaver clan still carries on the prestigious birthright handed down to them from William and Phoebe Weaver who homesteaded in Montana in 1887. The infamous "A Standing X" brand was recorded one year later by William, a highly respected horse and cattleman that helped shape the Montana and Canadian horse racing community. Little did they know what their legacy would unfold to be.
The AX Brand
BEYOND A MARK of ownership, the AX brand is part of Montana's rich cowboy heritage. From a homesteader's humble beginnings in 1888 through Stan and Nancy Weaver today, the family traces their agrarian pedigree back five generations. And with a little luck and a good plan, AX will continue to personify the Weavers for generations.
2018/ 2019AQHA Executive Committee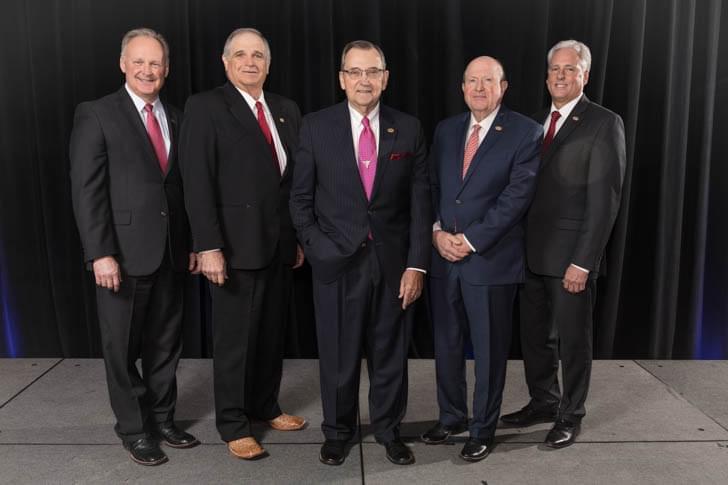 President Dr. Jim Heird, First Vice President Stan Weaver, Second Vice President Butch Wise, Member Norman Luba, Member Dr. Scott Myers
Congratulations to the Tillards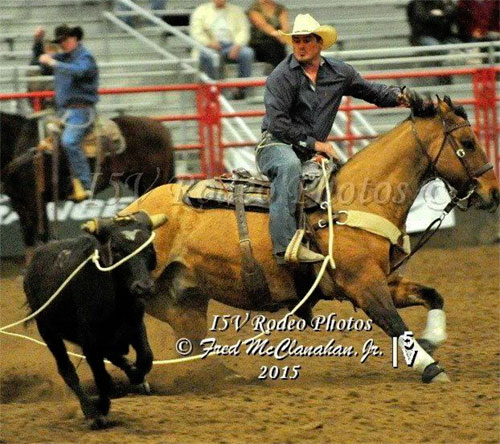 Congratulations to Troy Tillard, rider and Tim Tillard, owner of WEAVERS DIAMOND BAR, "Rowdy", who was just named 2015 Steer Roping AQHA/PRCA Horse of the Year. "Rowdy" was bred by Weaver Quarter Horses and was purchased as a weanling in 1999 at our annual production sale.